NEINVER reports sales increase across its outlet portfolio and reaches pre-COVID levels during H2 2021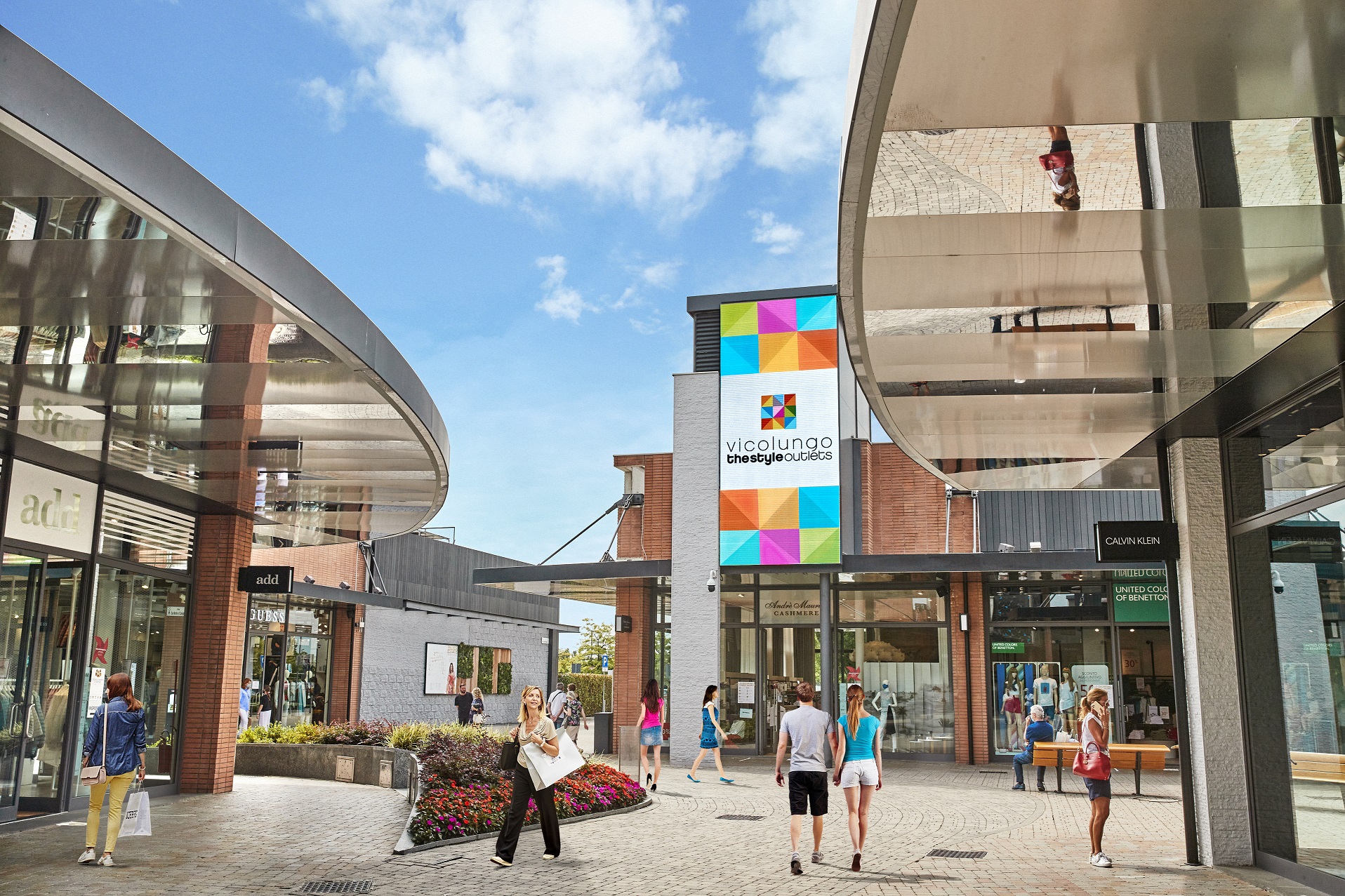 NEINVER, the leading outlet operator in Spain and Poland and the second-largest operator in Europe, has announced a steady recovery at its outlet business in 2021, particularly during the second half of the year as restrictions began to ease. The company recorded over €909 million in brand sales across its 17-centre outlet portfolio, a 24% like-for-like increase on 2020 and welcomed more than 35 million visitors over the course of the year, a 16% like-for-like increase.
In H2 2021, footfall stood at just 88% of the equivalent pre-pandemic period in 2019, whereas brand sales across the outlet portfolio slightly outperformed 2019 levels thanks to a strong recovery of sales in Q3 (+3% on Q3 2019), confirming the improved momentum. The fact that retail turnover has produced like-for-like growth during this period, despite lower footfall, further demonstrates the high sales conversion rates and increase in basket size.
"Reaching pre-COVID levels during the second half of the year fills us with optimism and is a clear indication of the strength of our business. Our agility and extensive specialist expertise have played a key role in maximising our results, despite the continued restrictions", said Carlos González, NEINVER Managing Director. "During 2021, we have made significant progress in creating a business that can anticipate and swiftly adapt to change. We have optimised the operational management of our portfolio, whilst making progress with key projects to ensure we continue to serve our customers and brands and unlock opportunities for our partners. This includes moving forwards with our ESG strategy, curating engaging experiences at our centres and developing new digital tools and services that respond to the constantly evolving retail industry".
The outlet centres continued to see strong letting activity and demand, with 352 lettings completed (new leases and renewals) over the past 12 months. Anchor brands such as Adidas, Nike, Puma, Under Armour, Hugo Boss, Lacoste, Intrend, Desigual, NA-KD, Brooksfield, Pure White, Ravensburger or Geographical Norway have continued to expand across our portfolio, some of which have opened for the first time in the company's portfolio. Portfolio occupancy remains high, closing out the year at 95%.
"It's encouraging to see that our brand partners are continuing to commit to growing with us and proving that outlet centres are more relevant than ever in the current retail environment. We have actively worked with our brand partners to find bespoke solutions for their stock needs, including offering additional space in centres where they were already trading, either on a temporary or a permanent basis, or giving them the opportunity to debut in new centres or markets where they did not have physical outlets", says Joan Rouras, NEINVER Head of Leasing and Retail.
Environmental, Social and Governance
During 2021 the company focused its efforts and investments on meeting its long term ESG commitments. Neptune, NEINVER's portfolio managed fund co-owned with TIAA, achieved a Global Real Estate Sustainability Benchmark (GRESB) 5 Star Rating, improving its overall ESG performance and scoring 92 points, two points higher than 2020 and well above the GRESB average of 73/100, confirming that NEINVER's ESG strategy is recognised by the industry. We continue to make firm progress on our 'Building Tomorrow' strategy to drive our ESG ambitions forwards.
The company continued to invest in the portfolio to improve efficiency, reduce environmental impact and carbon emissions, primarily via the implementation of a digital platform to collect, monitor and analyse our electricity, gas, district heating, water and waste consumption across the portfolio. We have digitalised our ESG management by investing in an innovative solution in the market.
In terms of green building certification, NEINVER obtained BREEAM In-Use certification for FACTORY Gliwice, securing BREEAM certification for the entire Polish portfolio.
In line with the company goal of ensuring that all centres should be able to be accessed by everyone whatever their impairment, the company was also awarded the international accessibility certification AIS (Accessibility System Indicator) for its entire European portfolio of owned assets.