FACTORY Annopol celebrates its 10th anniversary with growth in both sales and footfall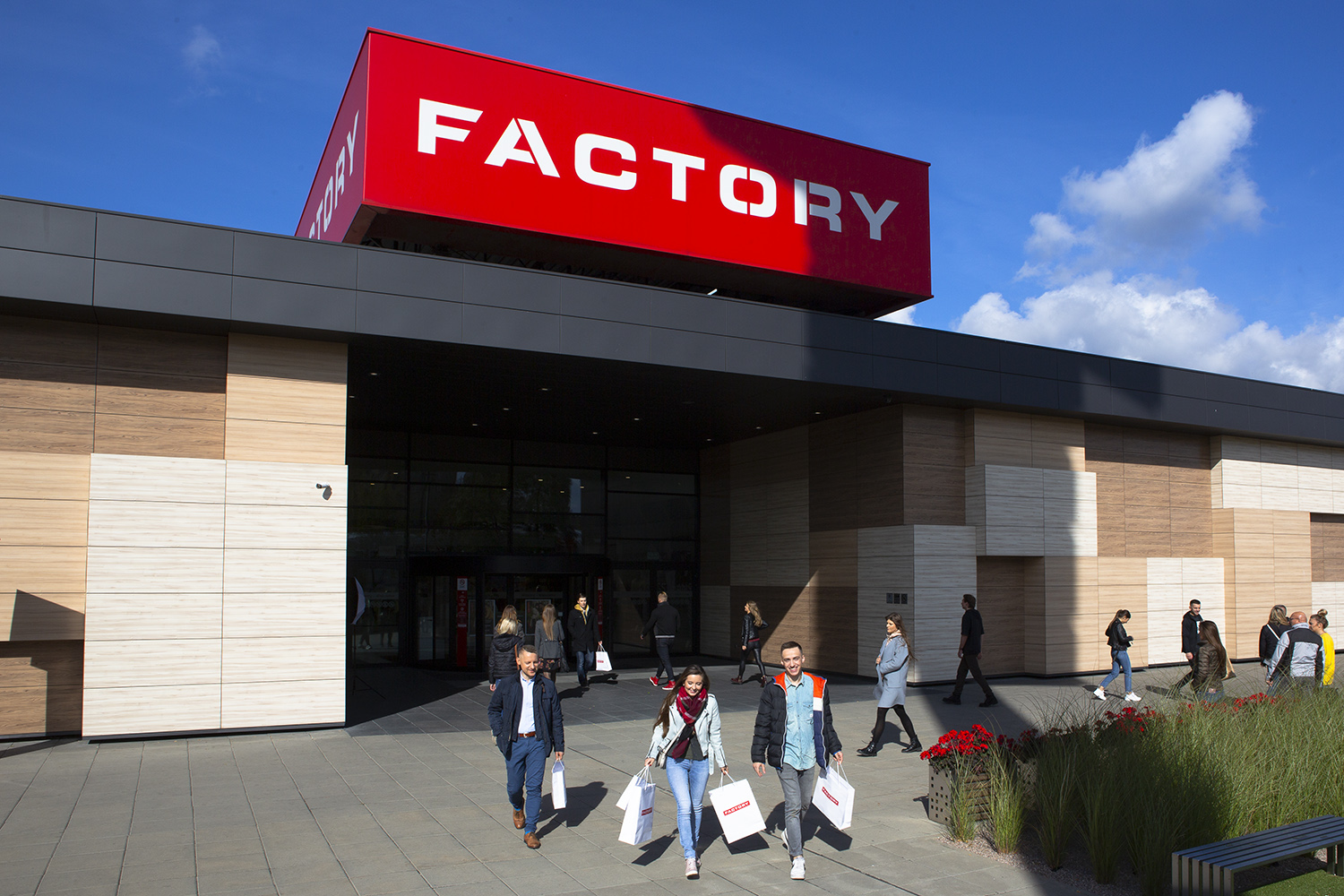 17/03/2023 – FACTORY Annopol, operated by NEINVER, Poland's leading outlet operator and owner, is celebrating its 10th anniversary in March with robust growth in brand sales and footfall. In 2022, the centre registered an over 30% increase in both sales and visitors compared to 2021.
FACTORY Annopol is NEINVER's second outlet centre in Warsaw and features 19,700 of GLA. The centre benefits from its location close to large residential areas and highways. Moreover, its proximity to the recently opened metro station in Bródno, only a seven-minute walk distance, grants it a competitive advantage, adding convenience to the customer experience. "When choosing where to shop, customers consider location and accessibility as important factors. With the Bródno metro station just 500 metres away, Factory Annopol has the exceptional potential to attract new visitors", emphasises FACTORY Annopol centre manager Paulina Korzeniecka.
Total occupancy remains high at 98% and the brand mix has been enhanced with new and appealing brands, increased store sizes and renovations. Popular labels like Kazar and Under Armour have doubled in size while new joiners, like national jewellery brand W. Kruk, keep adding to the centre´s exciting retail offer. FACTORY Annopol is the sole outlet retailer for the renowned international brands Jack Wolfskin and Helly Hansen and hosts the only outlet shop of the popular electronic and household appliances RTV EURO AGD.
"Our focus is to provide an attractive offer and shopping experience, ensuring a comfortable environment for our customers and operating in line with sustainable development principles", says Paulina Korzeniecka.
In late March, the centre will see the reopening of the new Adidas Store, the return of Sunset Suits and the addition of Popollo Pizza to the centre´s dining options. The centre also includes a car park with 900 available parking spaces, children´s playgrounds, green relaxation areas, charging hubs for cars and electronic devices, bicycle racks and repair points.