NEINVER leads the way in Europe achieving Zero Waste certification for its portfolio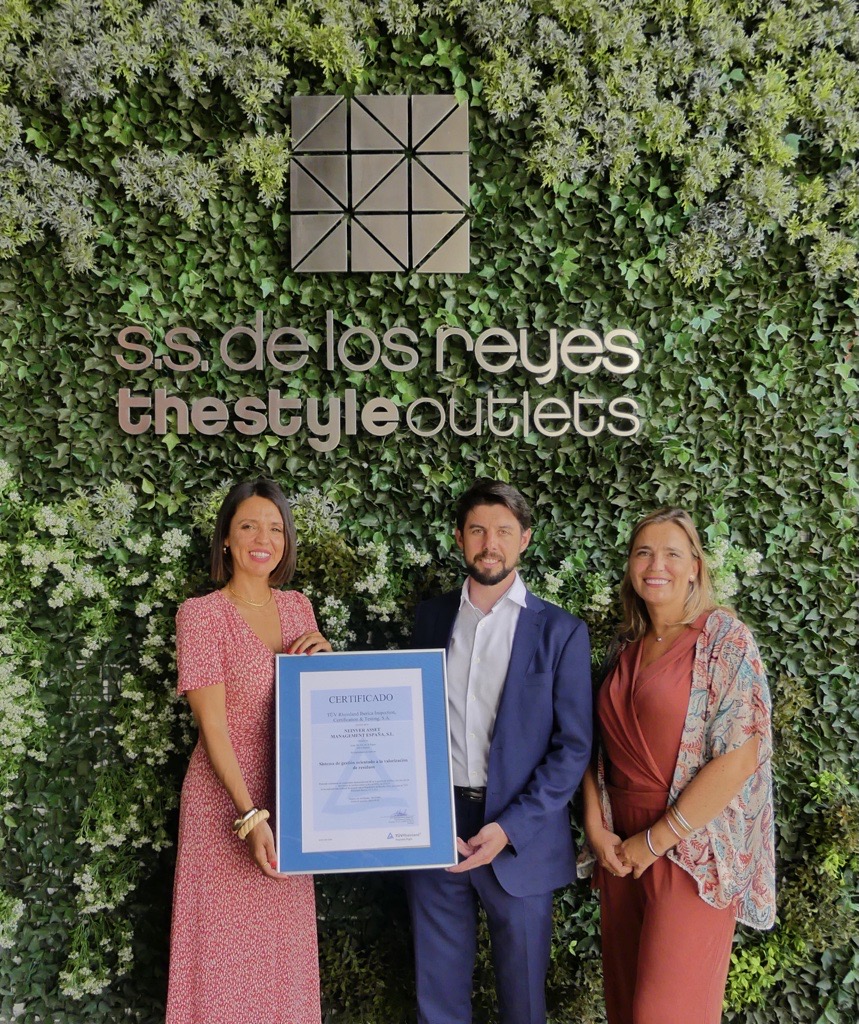 25/07/23. NEINVER has obtained Zero Waste certification for 94% of its centres in Europe, making it the first company in the shopping centre sector to receive this acclaimed accreditation from the multinational TÜV Rheinland for virtually its whole portfolio across Europe. With this certification, NEINVER cements its position as a leader in sustainability and deepens its commitment to the circular economy.
TÜV Rheinland recognises NEINVER's efficient management and its capacity to recycle and recover a high percentage of the waste generated by the centres, and in doing so, avoid sending it to landfill.
Through reuse, recycling and energy recovery, NEINVER achieved an average waste recovery rate of 81% in 2022 and expects this to climb to 90% in the coming years. Centres such as Factory Annopol, Amsterdam The Style Outlets and Coruña The Style Outlets have achieved more than 98% recovery, the highest possible level in the certification process.
These results demonstrate the success of NEINVER's environmental strategy, which has been in place for more than a decade and was expanded in 2022 to include the Zero Waste Policy. A policy focused on minimising waste production, improving separation methods and guaranteeing the correct treatment of waste by accredited companies, thus avoiding the landfilling of more than 5,600 tonnes of waste (more than 8 out of every 10 tonnes produced at the centres).
For Alberto Vilches, Sustainability Manager at NEINVER "waste recovery and recycling is one of the greatest environmental challenges currently facing our sector. This certification recognises the work we carry out every day at our centres to give waste a second lease of life and reflects the company's commitment to sustainability and to the transition to a more circular economy".
Elena García, Commercial Director of Systems and Product Certification at TÜV Rheinland Spain and Portugal, said, "obtaining this certificate demonstrates NEINVER's commitment to Society and all its stakeholders in terms of circularity, as well as its firm commitment to systematically reducing the environmental impact of its business activity across its value chain and wherever it operates. Following a rigorous audit and verification process, TÜV Rheinland has confirmed that NEINVER has reliable waste management mechanisms in place, maximising waste prevention and recovery initiatives to reduce the amount of waste going to landfill at all of its centres. We are proud to award this type of certification for the first time in the shopping centre sector".
The Zero Waste certification comes in addition to the company's other environmental and energy accreditations: ISO 14001, ISO 50001 and BREEAM certifications, all key accomplishments for the company and its objective to decarbonise, adapt to transition and physical climate risks, increase energy efficiency and ensure the highest standards of environmental management, as well as fulfil the Sustainable Development Goals (SDGs).