NEINVER announces growth across its outlet portfolio, with sales set for a record-breaking year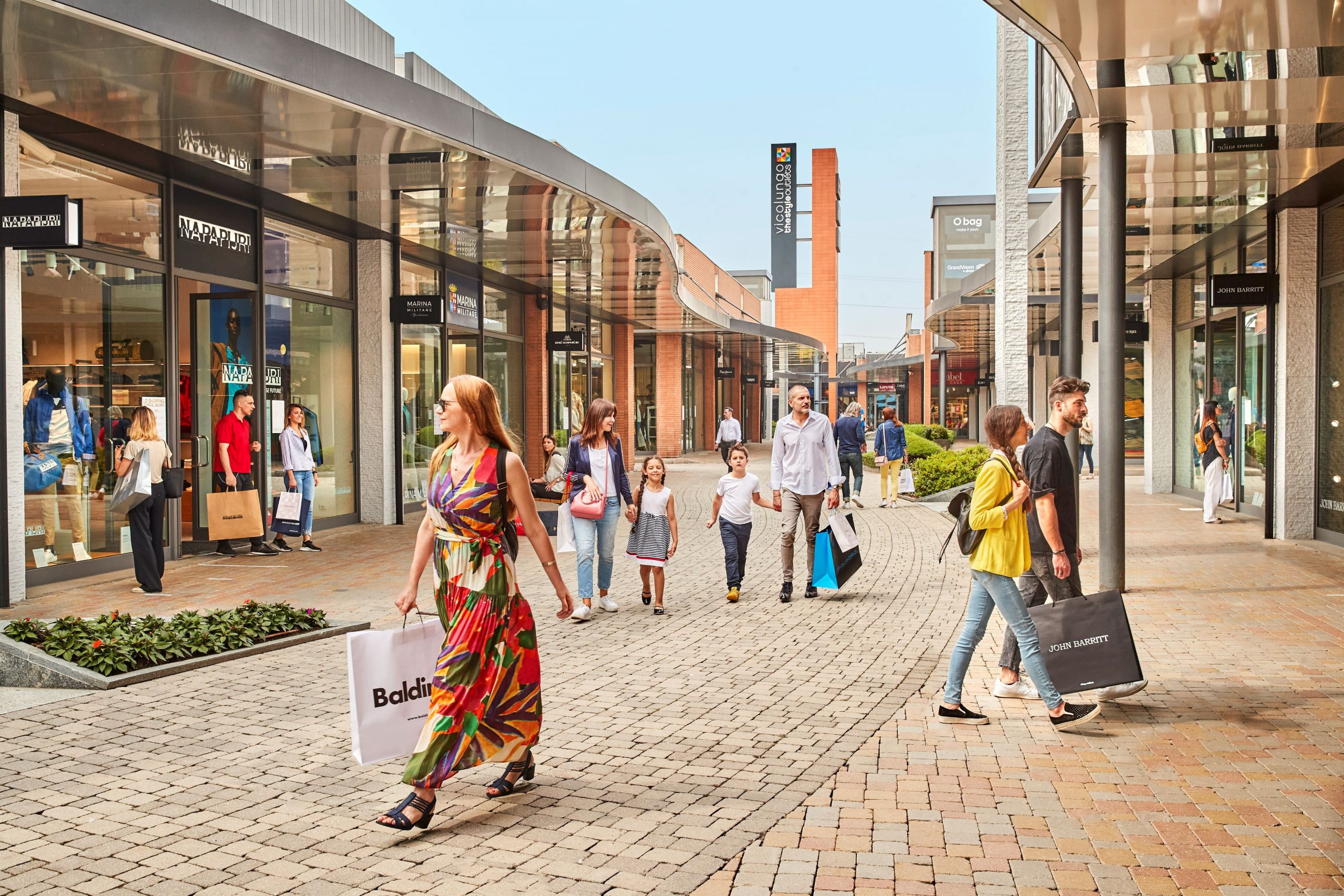 30/11/2022 – NEINVER, the leading outlet operator in Spain and Poland and the second-largest operator in Europe, has announced growth in its outlet business during the first ten months of 2022. Brand sales across its outlet portfolio increased steadily throughout the year, starting to accelerate in Q2 and continuing to climb in Q3, experiencing double-digit growth (+11.5%) since last April compared to 2019. Q4 has got off to an excellent start, with sales up by 16% versus 2019 levels, and with the festive season ahead, the scene looks set for a record-breaking year.
Fifty percent of retailers have also registered double-digit sales growth compared to 2019, with sports, mixed fashion, footwear, and denim standing out as the best-performing categories in 10M 2022.
Between January and October, visits to the outlet centres saw steady month-on-month growth, surpassing 2019 levels in October. Sales continue to outperform footfall, demonstrating higher conversion rates and an increased average basket ­– the latter up 16% compared to 2019 levels.
According to Daniel Losantos, NEINVER CEO "Brand sales, which already reached 2019 levels in the second half of 2021, have continued their upward trend, steadily outperforming 2019 levels throughout 2022, with all signs indicating that they will reach record levels by the end of the year. Despite the challenging macroeconomic environment, the positive results pay testament to the strength of our business and the fact that our value proposition ­– based on collaboration with retailers as long-term partners and working around common interests – continues to be the winning retail formula. It also shows just how relevant the outlet concept is for consumers, especially as shoppers have become more discerning about their average spend and are also now looking for a more complete experience".
Sustained leasing activity
The outlet centres have seen strong letting activity reflecting continued retailer demand, with 311 lettings completed (new leases and renewals) over the past 9 months. Portfolio occupancy remains high at 96%.
New-to-portfolio brands include Zara Home and Mr. Wonderful, who opened their first-ever outlet stores, as did Wolford and Custo Barcelona at Viladecans The Style Outlets in Barcelona. Other key additions include Under Armour in FACTORY Krakow in Poland, Puma Kids in Amsterdam, Hugo Boss in Roppenheim The Style Outlets, JOOP! in FACTORY Ursus, and Guess Kids in two of our FACTORY centres. Other noteworthy deals include the one signed with Adidas to increase its store size in Poland's FACTORY Ursus and the portfolio-wide deal signed with Dockers, further strengthening the partnership with the renowned fashion brand.
The food & beverage offering has also been significantly enhanced, with internationally renowned F&B brands and leading domestic operators, such as Five Guys, Casa Carmen, Grosso Napoletano, Green Vita Coffee & Brunch and Sushisom all joining the line-up. Over the past few years, the company has been strategically reviewing its food & beverage offering to reflect changing consumer habits and plans to increase its F&B space by up to 15%.
These key additions further highlight NEINVER's strategy and ongoing efforts to offer customers a wide variety of choices, tailoring their tenant mix to each individual catchment area as much as possible in a bid to improve the overall retail experience.